Spring is weeks away and the days will be getting longer and warmer.  Don't get caught up searching for a new home during the hot summer months.  Now is the perfect time to build or choose your home at Monticello Park, minutes from the airport.
South Atlanta has always been a very convenient location to the best of downtown Atlanta and the airport.  Monticello Park is perfect for anyone who needs to be able to get to the airport or downtown Atlanta easily.  This community has easy access to I-75, I 285, I20 and I675. and is minutes from Hartsfield-Jackson International Airport, Cellairis Amphitheatre at Lakewood and a short distance to Downtown Atlanta, Old Fourth Ward and Midtown Atlanta makes this location perfect for those who are active and love entertainment, concerts and festivals. The new Porsche Headquarters are located minutes from Monticello Park.
KeepingMattersCurrent offers this sage advice for today's homebuyers.
"Every family has a list of important dates. We celebrate birthdays, anniversaries, pet adoptions…and the list goes on. For 64.4 percent of households in the United States, this list includes the day they became a homeowner for the first time! Why is this date important? Homeownership is not just a roof over your head! It represents shelter, stability, wealth, and pride! For decades, homeownership has been an important part of the American Dream!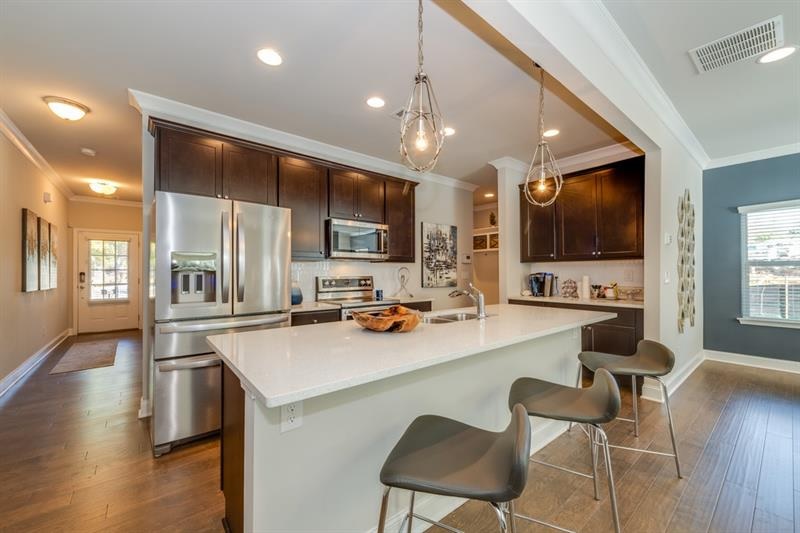 In the market for a new home?  Not sure it makes sense?
Here are the financial reasons why purchasing a new home makes sense:
Financial Benefits
Buying a home is an investment in your future!
Appreciation: On average, home prices are appreciating annually at a rate of 3.6%. This helps to create a safety net.
Forced Savings: Your mortgage is like a forced savings plan! With each payment, you are reducing the principal of your loan.
Home Equity: Homeownership builds equity every single month. You can later use that equity to start a business, send your children to college, etc.
Net Worth: A homeowners' net worth is 44x greater than renters! This gives you the financial freedom to invest.
Stability: Rent prices increase 4% annually! A fixed mortgage payment allows you to save for future projects and guard against inflation.
Tax Benefits: The government has created tax benefits to encourage customers to purchase. (Talk to your CPA to see which benefits apply to you).
There are also non-financial reasons, check those out here.
The New Model Home is now open!  Stop by and take the tour today.
Visit these New Homes Priced from the low $200's
GPS – Monticello Park, 3299 Browns Mill Road Atlanta, GA 30354
Directions: I-75 S to Exit #239 (Central Avenue). Left on Central Avenue. Go to the 2nd traffic light at Post Office (Browns Mill Road). Turn left. Monticello Park is ahead on the left
The sales center now has an onsite agent on duty.  Call 678-578-6838  today to find out more information