Looking for a way to enjoy the holidays?  If you are considering a move to the Woodstock area, this is a can't miss season to checkout downtown Woodstock for yourself.
Local Happenings
Kick off the holiday season with our traditional Christmas Jubilee Parade at 5:30 p.m. The parade starts at Woodstock Elementary School on Rope Mill Road and travels down Main Street to Sam's Club at Hwy 92. Visit website for parade parking maps and road closures. This event is rain or shine, unless there is inclement weather. Enjoy these entertaining events all day and stick around for the Christmas tree lighting after the parade.


Before the Parade:
2:30 p.m. – Start your day at the Elm Street Theater's free performance of A Christmas Carol and stay afterward for the parade right outside the theater! Bring a can of stew, chili, chunky soup, peanut butter, or monetary donation as your ticket to benefit Papa's Pantry. www.elmstreetarts.org
4:30 p.m. – Stop by the park and have dinner with our food vendors, or take it to your seat and enjoy during the parade, lots of restaurants also nearby.
5:30 p.m. – Here comes the parade with lots of lights and Santa! Stick around, there is more.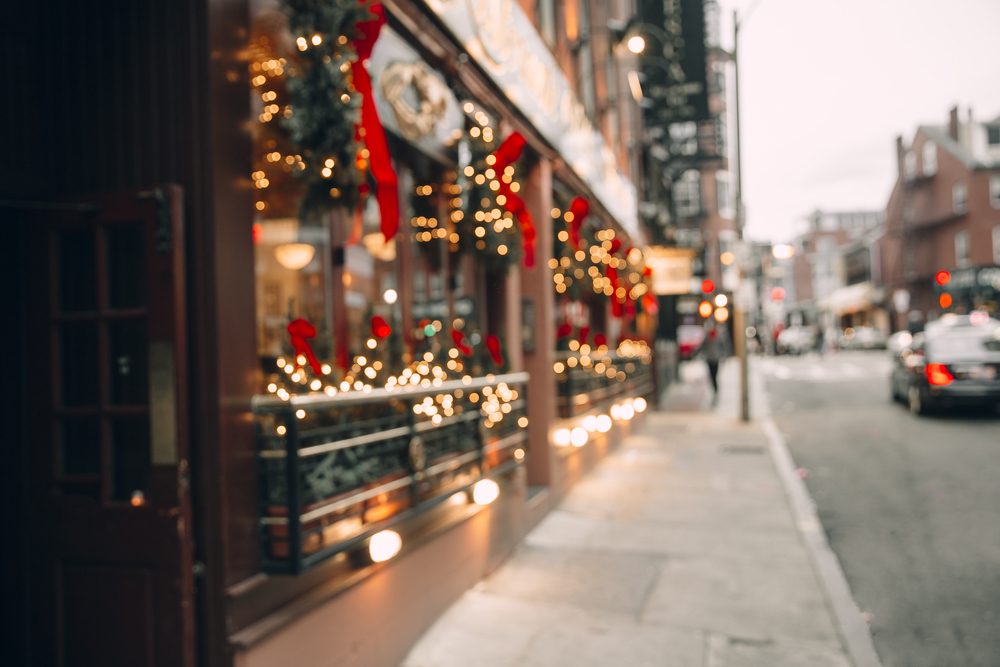 Shoppers! Get out of the "Amazon Jungle", gather friends and shop for the Holidays at your local Downtown Woodstock Merchants! #shoplocal
What better way to shop for the holidays than to gather friends to sip and stroll your way through Downtown Woodstock! Merchants will be providing special offers for our guests, some tasty bites and warm, cozy beverages! Restaurants will have special pricing on food and beverages for the guests that evening as well. Find out more
Why you are in the area enjoying the festivities, stop by Adyn Park, located in the heart of popular downtown Woodstock. Adyn Park will be opening their designer-decorated model home in December so be sure to stop by and take the tour.  Featuring 29 three-story townhomes, Adyn Park will be walkable to downtown Woodstock for strolling through the charming shops and restaurants, all located just minutes from your doorstep.  See video here
Why Woodstock?
Downtown Woodstock shopping and dining district features 20 chef-driven restaurants and 35 independent retailers. Elm Street Cultural Arts Village, Reformation Brewery and MadLife Stage & Studios. The whole area is walkable and in the historic setting of Downtown Woodstock you can explore unique, locally-owned shops. Discover antiques, clothing and accessories in every style, an independent book store with frequent author events, Native American art, jewelry, home and garden decor, gifts, culinary goods, craft beer, wine and cocktails, wonderful spas and salons and more. Enjoying a drink while in Downtown Woodstock is easy since it's an open container district. Participating restaurants can pour your favorite beverage in an approved, open container to take with you as you explore downtown.
Call today to set up a private hard hat tour and choose your new home plan.
From the $400's
Directions: Located on Main Street in Downtown Woodstock
Stop by and check out this new community located at 9058 Main Street, Woodstock, GA 30188 or call to find out more at 678-578-6835.